Activities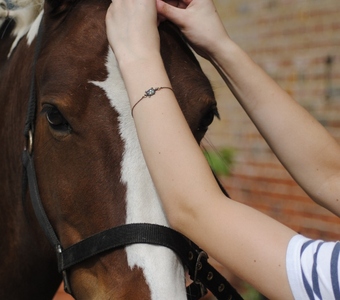 Activities
Every school holidays we run activities for children aged 5 years and over.
These range from a 2hr pony morning to a full pony day. Children learn the essentials of looking after a pony from mucking out, grooming, tacking up, making feeds to having a ride. Riding is a mixture of lessons, hacks and gymkhanas. Children are grouped according to ability and age and each group takes part in riding and stable management sessions whilst fully supervised by a member of staff.
In the summer holidays we run week long non- residential pony camps where the children can pick their pony to look after for the week as if it is their own. On the last day we hold competitions to show off their riding skills and to win rosettes.
Activities must be pre booked and paid in full to secure a space. Children must be happy to be left without parents.
During the Holidays we will be holding a full range of activities and lessons
see the attached leaflet for more details
For further details please phone or email the Riding Centre